by Matt Topolski IG @TopolskiOfficial
The Philadelphia 76ers lost Game 1 of their opening series against the Brooklyn Nets on Saturday Night, 111-102. Brooklyn who is the underdog in the series took advantage of a lackluster performance on the court by the Sixers. But the real story came from bench where Amir Johnson and Joel Embiid were seen reading text messages on an iPhone.
After the game, the 76ers fined Amir Johnson an unspecified amount for "conduct detrimental to the team," according to the AP.
"I take full responsibility and will accept the consequences of my actions. I also apologize to my teammates, the 76ers organization and the fans for the distraction this has caused."— Amir Johnson, Philadelphia 76ers
Embiid tried to provide an explanation for why he was texting in the middle of a playoff game.
"I just looked down because he said his daughter was extremely sick and he was checking on her," Embiid said, referring to Johnson, who did not play Saturday.
Sixers head coach Brett Brown called the texting while benching, "completely unacceptable." Sort of like his combination of jacket and shirt.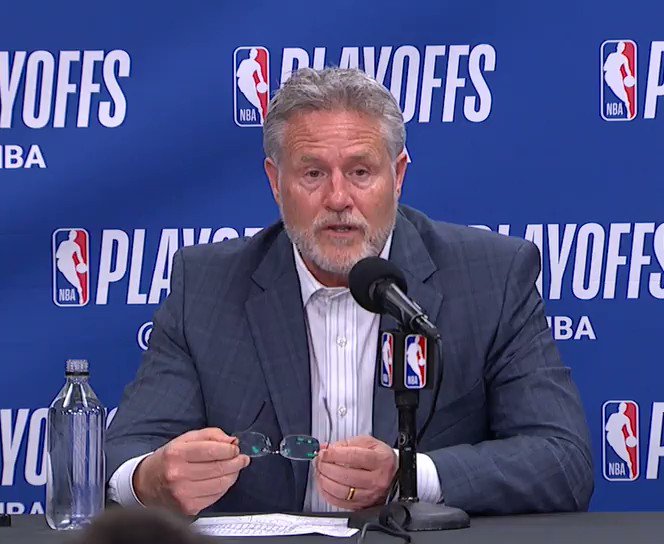 Ben Simmons of the 76ers had a nightmare game as well, struggling to score just nine points, going 4-of-9 from the field and just 1-of-5 from the free-throw line. As the Sixers began to trail in the 3rd quarter, Philly did what it does best, boo its own players. Simmons later responded to the cold reception on social media.
Game 2 of the series is set for Monday Night with questions remaining about whether the Sixers will dial it up beyond the arch, and if so, with which provider?